We are a nonprofit, tax-exempt, 501(3)c, volunteer organization. We are literacy advocates, providing 2 hours each week of free tutoring for school-age children to adults who struggle with basic reading, writing, and math.
Our mission is to improve the literacy of youth and adults in our community by teaching/tutoring basic literacy skills for those who struggle with reading, writing and math.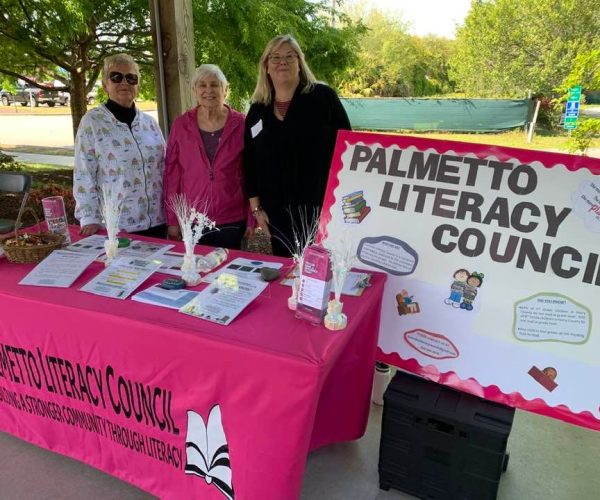 Making an impact, through literacy, on our community
Our purpose is to provide free tutoring to school-age children and adults who struggle with
reading, writing or math
. We will significantly impact the literacy rates in Horry County through volunteers working one-to-one with our clients using strength-based language and evidence-based instructional materials and strategies.
Our vision is to produce higher literacy rates in Horry County and be the center of the community for literacy education and training.
TRUST
EXCELLENCE
ACCOUNTABILITY
COLLABORATION
HONESTY & INTEGRITY
TRUST
We build trusting relationships with our students and our volunteers. We are a secular organization that welcomes all. We believe trust is the foundation for every relationship and we work hard to maintain it.
EXCELLENCE
ACCOUNTABILITY
COLLABORATION
HONESTY & INTEGRITY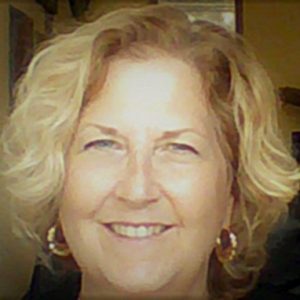 Dodi Hodges
Ph.D., Executive Director/Founder.
Dr. Hodges is an author, educator, & speaker. She was a founding member of Palmetto Literacy Council. She is passionate about children and adults learning to read, write, and do math. Her life and career have centered around those who struggle with learning and finding ways for everyone to learn.

She has been a teacher educator at Coastal Carolina University, Bowling Green State University, Indiana University-Bloomington, & Western Michigan University. Her research has included implementing strategies in reading & mathematics for struggling learners.

Dr. Hodges' extensive experience includes: tenured Associate Professor at Coastal Carolina University, Director of CeTEAL (faculty development center at CCU), tenure-line faculty member at Bowling Green State University, the Disabilities and Mental Health Coordinator a county Head Start program, a consultant for the Michigan Head Start Association, a special educator for children with behavioral and emotional issues, and a corporate trainer.
Dr. Hodges earned her Master's degree and Ph.D. at Indiana University-Bloomington focusing on organizational change through collaboration/teaming, leadership, & curriculum & instruction.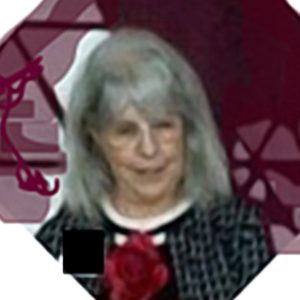 Catheryn Weitman
Ph.D. as the Chair of the Board of Directors
Catheryn J. Weitman, Ph.D., is the retired dean of the University College at Texas A&M International University (TAMIU), located in Laredo, Texas.  Prior to this deanship, Dr. Weitman was the dean of the College of Education for five years at TAMIU.  Previous to moving to Laredo, she held various leadership positions for 13 years at Barry University in Miami Shores, Florida.
She obtained her doctorate from Texas A&M University in the area of Educational Administration with cognates in both Curriculum and Instruction (Early Childhood) and (Business) Personnel. Her master's and undergraduate degrees were completed at the University of Guam, the University of Missouri, and Stephens College, respectively.
Dr. Weitman's career in higher education expands over 34 years across various types of institutions and served in leadership positions.  Her fields of interests include formative assessment practices, especially as applied to higher education; active engagement of post-secondary students; and early childhood education (Birth-8 years of age).  She has several refereed publications; international, national, regional, state, and local refereed presentations; and invited presentations.
Her career experiences included sitting on various boards at the national, state, and local levels, including the editorial board for the Southern Early Childhood Association.  She was a founding board member of H.E.B.'s Excellence in Education Award program for Early Childhood Programs.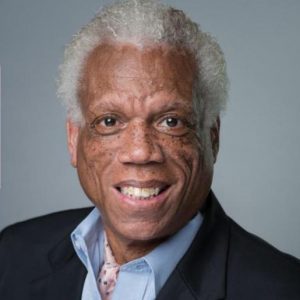 Preston L. McKever-Floyd is the Founder and C.E.O. of the Dr. Preston L. McKever-Floyd Youth Sports Academy in Monrovia, Liberia. This sports academy is incorporated with the Liberian government as an International Non-Governmental Organization. The priority of the academy is the education of the youth of Liberia, using soccer as a vehicle for teaching life and leadership skills. At this point, the academy is an after-school, weekend, and summer program. Our goal is to become a fully functioning educational facility serving Kindergarten through Twelfth Grade.
In December 2015, Dr. McKever-Floyd retired after thirty-five years as a Professor and two years as Chair of the Department of Philosophy and Religious Studies, Coastal Carolina University, Conway, SC. During his tenure, he co-founded the Women's and Gender Studies Program. He also was a visiting professor at Washington University in St. Louis, Missouri in the field of African-American Literature and the University of South Carolina in Columbia, South Carolina in the field of Women's and Gender Studies, African-American Literature, and Religious Studies.
Preston McKever-Floyd holds a Bachelor of Arts degree in Philosophy from Virginia State University, a Master of Divinity from Duke University, an ABD in Religion and Literature from Emory University and a Doctor of Philosophy Degree (PhD) in Philosophy from the University of South Carolina.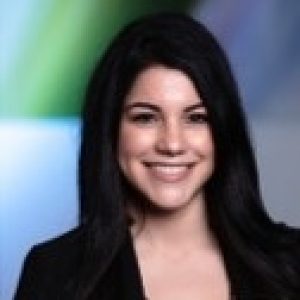 Luisa Soto is a VP. Preferred Banking Market Leader at Bank of America. Luisa serves as the steward for the preferred strategy within our local financial centers in the Myrtle Beach Coastal area. Luisa is responsible for the responsible growth of each financial center, Operational Excellence, and strong Client Care culture. Luisa is also responsible for ensuring teammates are continuously growing within their roles and reaching their career goals and aspirations.
Luisa's career with Bank of America started at a young age, fresh out of high school as a Part-time teller back in 2007. She has been extremely focused on her career growth and development and that focus has led her to have many leadership opportunities within the Financial Center roles.  Luisa holds a master's in business management from St. John Fisher College in Rochester NY.
Luisa's passion is in helping others reach their highest potential and achieve what's possible. Luisa is very committed to the local community via Better Money Habits opportunities, financial literacy and overall community involvement.
Luisa is bilingual and proudly of Hispanic heritage from the Dominican Republic. She is a mother of three, Wilson, Alejandro and Catalina. She enjoys her time off traveling, meeting new people, and learning about new cultures. She loves and enjoys the beach and lake life which led her to move from Upstate NY to North Myrtle Beach SC on September 2021.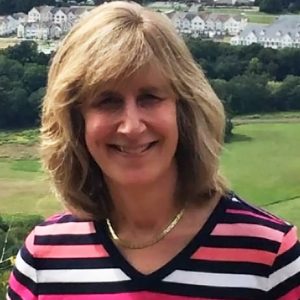 Patricia D'Ascoli
Secretary, Fundraising/Events Co-Chair, Authors' Panels and Newsletter
Patricia D'Ascoli recently retired to Myrtle Beach from Connecticut where she taught writing at the University of Hartford. For many years, she worked as a freelance journalist and published her own literary magazine.
Currently she enjoys writing memoir and blogs daily about contemporary phenomena.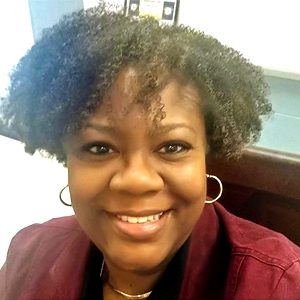 Carla Taylor
Member-at-Large, Training Coordinator
Carla Taylor is a mother, daughter and educator. Her love and passion for her family is what drives her in all areas of her life. Carla Taylor was born and raised in Horry County, SC, the Town of Atlantic Beach, more specifically. She benefitted from growing up in a small town with a close-knit community. With her school librarian as her next-door neighbor, Carla was immersed in the joy of reading at a very early age. Reading for pleasure has remained an integral part of Carla's life, which is why she strongly supports the Palmetto Literacy Council.
After graduation from North Myrtle Beach High School, Carla went on to receive a B.S. degree in History Education from the Historically Black College/University (HBCU), Hampton University. From there she began her career in education, teaching secondary social studies. Carla earned her master's degree, in educational leadership, from NOVA Southern University, and continued her work in education as an instructional specialist and administrator. Today her focus is supporting teachers new to the profession as a part of the recruitment and retention division of Human Resources, at Horry County Schools.
Carla's family consist of her twelve-year daughter, and her mother, a retired banker. Living in a multi- generational family has provided a unique perspective regarding the importance of community engagement. She has seen both her mother and daughter thrive while participating with organizations that seek to make a difference in the world.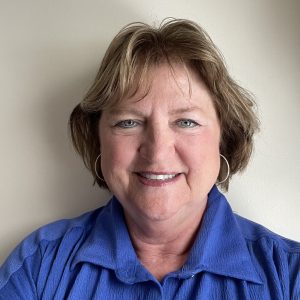 Bonnie Johnson Kelley is a native of South Carolina. Bonnie recently retired as a registered nurse serving our veterans for over 35 years at the VA Medical Center. She and her husband of 44 years enjoy traveling around the world. Bonnie takes great pleasure in tutoring for Palmetto Literacy and in sharing her love of reading.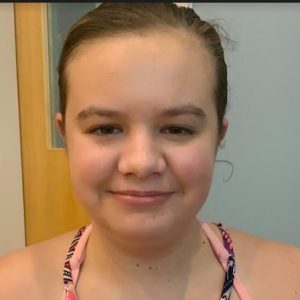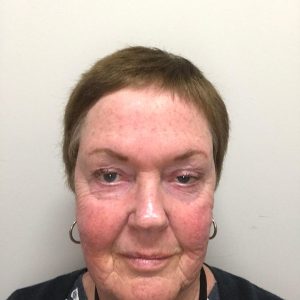 Mary Ellen worked in higher education and in the corporate world. In higher education at several colleges and universities, she worked in student life in the design and production of experiential learning experiences for leadership development and organizational development. In graduate programs, she taught courses in Leadership and Ethics, Critical Thinking and Research, and the Capstone for a Master's in Organizational Leadership Program and a graduate topics course in Leadership and multi-cultural competence.
In addition, Mary Ellen worked at an international firm in the international practice where responsibilities included the development of relationships with firms around the globe for administration of agreements for client services; the conduct of the risk management process for domestic client engagement letters and global client agreements; the conduct of international research to facilitate delivery of goods and mergers and acquisitions; the management of research for business development and design of client development opportunities to maintain client relationships.
She received her MA in Organizational Leadership from St. Catherine's University, her BA from Rockford University. Mary Ellen holds certification as a mediator under the Minnesota Supreme Court Rule 114, and has a certificate in Teaching English as a Foreign Language (TEFL) from Hamline University.
Her enjoyment in teaching and learning with adult learners comes from the discovery by students of how much knowledge and experience they hold within themselves.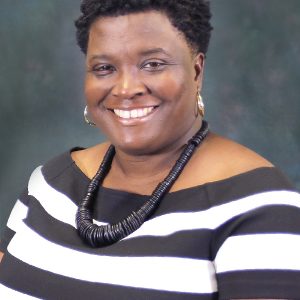 Etta Greene Carter is a native of Murrells Inlet, SC and currently resides in the Finklea Community of Horry County. She currently serves as HCS Adult Education Director and board member on several nonprofits and Waccamaw Workforce Board.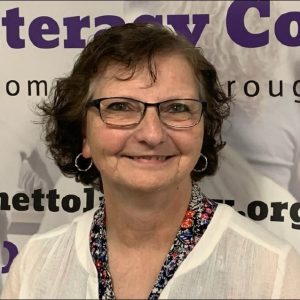 Polly Putorti and her husband recently retired to Conway. She taught elementary school in Connecticut for 33 years, most of those years in Kindergarten. In Connecticut, she was also involved in church committees, school committees, and community committees. In her free time, Polly loves to travel, read, and spend time with her family and friends. She is enjoying her time immensely being involved with Palmetto Literacy Council.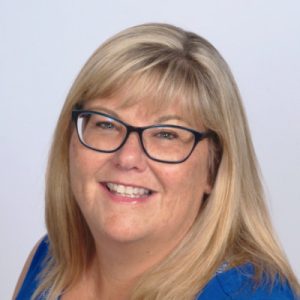 Jan Leonhard recently retired from a career in Information Technology where she helped companies automate/improve their process with the use of computers, software and good data. She also shares this knowledge with the groups she volunteers for, including Palmetto Literacy Council.
Jan LOVES to learn! She is curious and enjoys reading about/discovering new things. She feels that every person who can read can write their own ticket in life! Through reading & learning a person can go/do/be anything they want. Because of this, Jan has spent her adult life volunteering for organizations that help children/adults learn to love reading.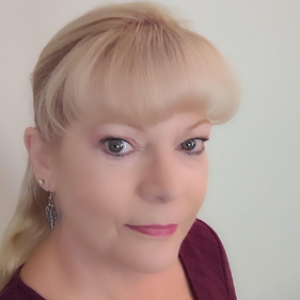 Stephanie Southworth
Member-at-Large, Fundraising/Events Co-Chair, Giving Tuesday
Stephanie Southworth, PhD is a Senior Lecturer of Sociology at Coastal Carolina University. She studies racial and socioeconomic stratification. Stephanie lives in Myrtle Beach with her cat and two dogs. She has two grown children who live in Charlotte, NC.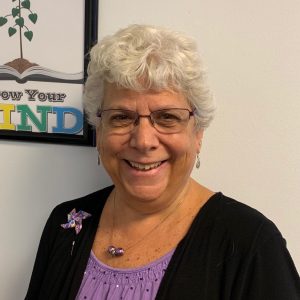 Jeanne Bogart is a retired Middle School Educator. She taught Math, Science and Reading in Baltimore County, Maryland. While teaching in Baltimore County, she was recognized as a Teacher of the Year on two separate occasions. She also served as a Trainer in the "Teachers Teaching Teachers" Program, was a New Teacher Mentor, and was actively involved in the Outdoor Education Program (teaching students to appreciate the outdoors and the environment) and the "JASON PROJECT" at the National Geographic. During the Summers, she was an educator in the Living Classrooms Program (taking students for week-long stays on a skipjack to seed oyster beds in the Chesapeake Bay), a Teacher Educator at the National Aquarium in Baltimore and at the Baltimore Zoo.
Jeanne received her Bachelor's Degree in Psychology from Ladycliff College in Highland Falls, NY and her Master's Degree in Education and Curriculum from Loyola College in Baltimore, MD.
Jeanne is one of the founding members of the Palmetto Literacy Council. Her involvement in the Council stems from her love of reading and her desire to see students succeed. She believes that all students can succeed, they just need to connect with the right teacher using the right tools.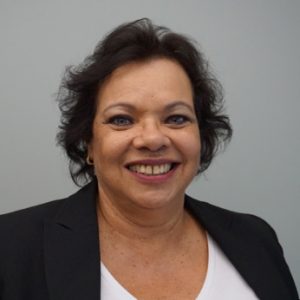 Denise McLean is the administrative assistant/paralegal with the South Carolina Supreme Court, office of Justice Kaye G. Hearn.  She has been employed by the Supreme Court for eleven years. Throughout most of her career, Denise has been employed by the South Carolina Judicial Branch.  Prior to joining the staff of Justice Kaye Hearn, she was employed by the South Carolina Court of Appeals, where she held a paralegal position while working for Judge Jasper Cureton for fifteen years.  Denise has held positions in various law firms in South Carolina and North Carolina.
Denise received her Associates Degree from Queensborough Community College in Queens, NY, and her Bachelor's degree in Business Administration from Queens College in Queens, NY.  She earned her Paralegal Degree from Midlands Technical College in Columbia, SC.
Denise McLean enjoys traveling (domestic and international), cycling and cooking.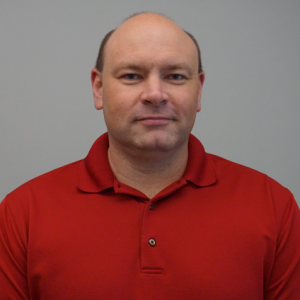 Jimmy Barnes is a CPA who joined the Palmetto Literacy Council in 2019 as a founding Board Member. He currently is employed as a CPA at the firm of King and Godbold, where he provides tax advice and financial services to a wide range of clients.
As a native of a small town in Northern Arkansas, Jimmy earned two B.S. degrees from Arkansas Tech University in 2000 and 2002, respectively. After a short time working at a small accounting practice, he went back to school and earned a Masters of Accountancy Degree from the University of Arkansas in 2016. 
Jimmy enjoys sports, traveling, and spending time with his wife.