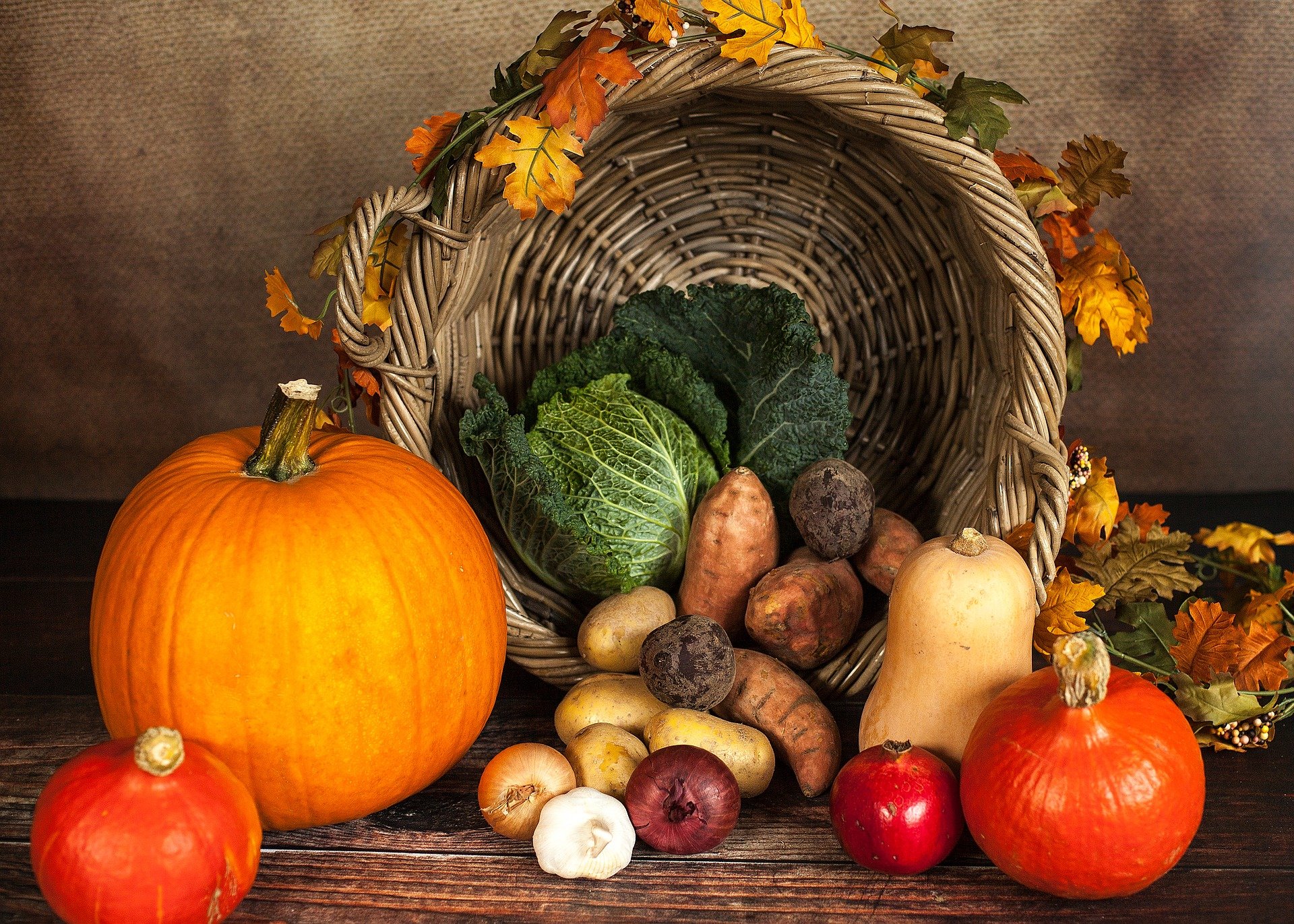 Have a happy Thanksgiving!
From the Director's Corner
Dear Friends,

November is upon us and with it comes two important holidays: Veteran's Day celebrated on November 11 and Thanksgiving celebrated on November 25. These are both days that inspire appreciation. On Veteran's Day (originally Armistice Day) we honor those who have served in the United States Armed Forces. If you are interested in attending a Veteran's Day Ceremony in the area, one will be held at the Myrtle Beach Convention Center at 11:00 a.m. Here's a fun fact about Thanksgiving: It dates officially to 1863 when President Lincoln, expressing gratitude for a pivotal Union Army victory at Gettysburg, announced that the nation would celebrate an official Thanksgiving holiday on November 26, 1863. November is also Native American Heritage Month during which we celebrate the culture and heritage of America's indigenous peoples who deeply enrich the quality and character of our Nation.

And so there is much to celebrate in November. In keeping with this theme, we extend our thanks to our many volunteers and tutors. Currently, there are 30 students being tutored, and 17 students are waiting to be paired with tutors in the following areas: 2 in Aynor, 3 in Carolina Forest, 4 in Socastee, 3 in Conway, and 5 in the adult literacy program in Myrtle Beach.

Our goal is to have 60 students being tutored by the end of the year. In order to accomplish this, we need 30 additional tutors. Please consider joining our roster of tutors. Two hours a week is all it takes.

In addition to tutors, we are also looking for a Volunteer Liaison for the Adult Literacy Program in the Patrick Mobile Home Park. Contact Dodi for more information.

Please note that the Golf Tournament scheduled for Monday, November 22 has been rescheduled to a late date (to be determined). Polly Putorti, who is our Volunteer Liaison in Conway and also tutors 2 of our students, will be overseeing this event. We look forward to everyone pitching in.

We again reiterate our commitment to keeping our tutors and students safe as Covid continues to be an issue in our community. We hope with more people getting vaccinated that conditions will improve. Thank you for protecting one another during this difficult time.

You can read about all our recent happenings in the following pages.

Stay safe and well,
Dodi
How You Can Support PLC
Individual membership: $25/year (Pays for materials for one student)
Business membership: $50/year (Pays for materials for two students)

Your business card will be featured in the newsletter and on our website Donate through palmettoliteracycouncil.org
---
What's in the news?
Smile.Amazon.com
When ordering from Amazon.com, please consider designating Palmetto Literacy Council as the charity of your choice. Amazon does not charge you extra and sends us a percentage of their profit on the items to us. Please sign up and make your Amazon purchases through smile.amazon.com to help us help our community.
Volunteers Liasons
Student parents and students, please contact your Volunteer Liaison and let them know how things are going. This only applies to those being tutored at Socastee Library and Conway Library.
Speaking Engagements
Do you enjoy reading and discussing books with other bibliophiles? Then you might like to join the PLC Book Lovers Do you belong to a civic-minded organization that utilizes speakers? Dodi would love to talk to your group about Palmetto Literacy Council. Text, email, or call Dodi and let her know if your group would like her to speak to its members about PLC.
Recommended Reads from the Board
The Nickel Boys by Colson Whitehead Passing by Nella Larsen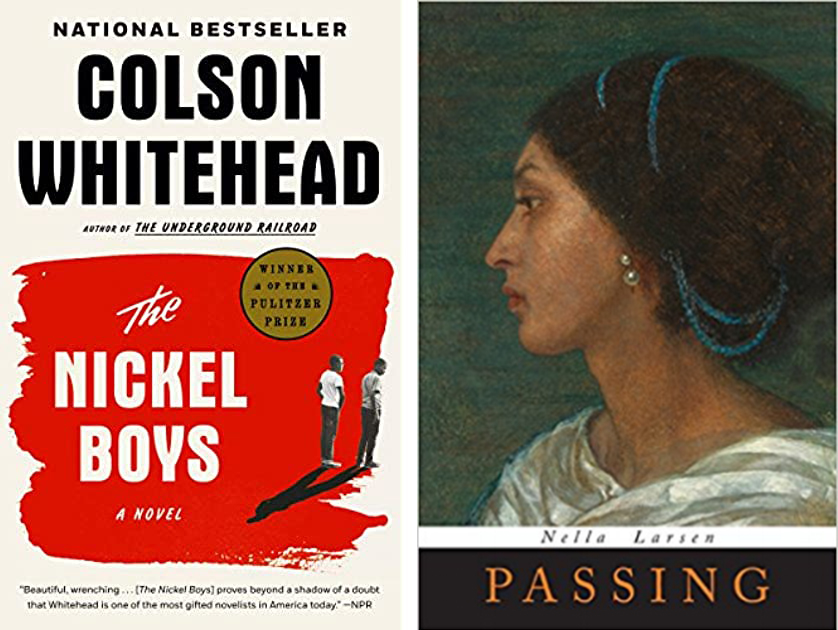 "To learn to read is to light a fire; every syllable that is spelled out is a spark."
– Victor Hugo
The Logophile by Preston McKever-Floyd
"In the end, though, maybe we must give up trying to pay back the people in this world who sustain our lives. In the end, maybe it's wiser to surrender before the miraculous scope of human generosity and to just keep saying thank you, forever and sincerely, for as long as we have voices."
– Elizabeth Gilbert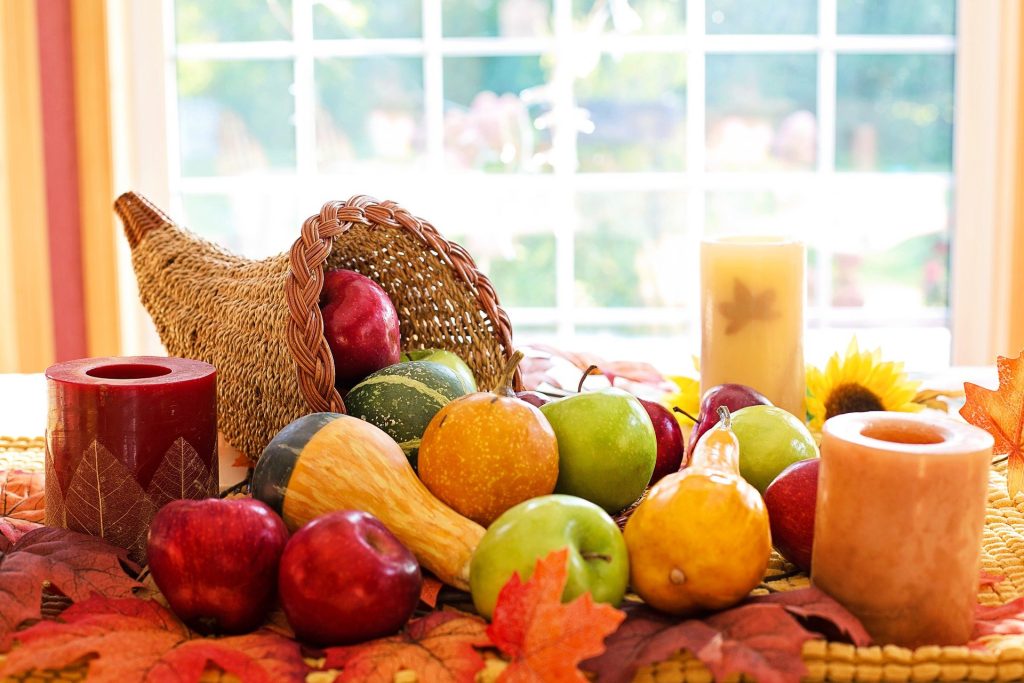 The "horn of plenty" is a prominent symbol associated with autumn, generally, and the celebration of Thanksgiving, specifically. The term is derived from the Latin, cornu "horn" and copiae "plenty," late Latin, cornucopia, appears in English in the late 16th century, a symbolic representation of a mythological horn that could give an unending flow of any good wished for. It appears in Greek mythology, like the horn of Amalthea, a goat that was caring for the baby Zeus. Zeus broke off one of Amalthea's horns, miraculously, it began to issue an unlimited supply of food for baby Zeus. The cornucopia figures prominently in Greek and Roman mythology as an accessory for gods and goddesses.

The pagan cornucopia was appropriated by Christianity and incorporated in festivals as a symbol of bountiful harvest and, by extension, prosperity, and abundance generally. It appears significantly in European coats of arm and money.

Historically, it is lost to us when or for what reason the cornucopia became associated with the American holiday Thanksgiving; but it is a salient feature of Thanksgiving decorations and maintains its integrity as a symbol of abundance, prosperity, and good fortune.
EDDM PROJECT
Thank you to all our volunteers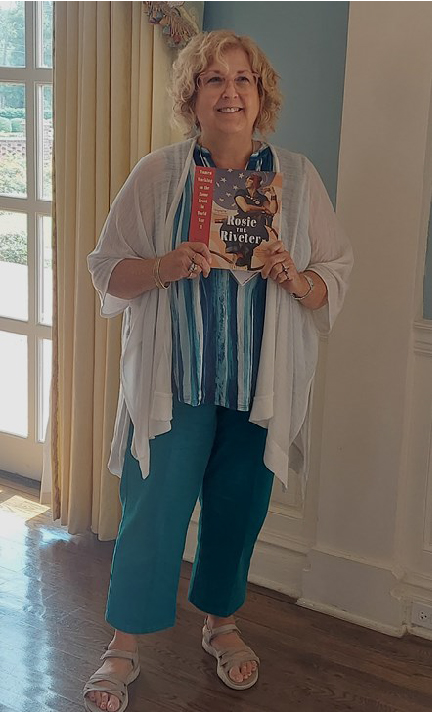 A big thank you goes out to all the volunteers who generously gave of their time to help prepare 4,000 Direct Mail cards for distribution in our Fall Volunteer Recruitment Campaign. Polly dropped off cards in Aynor and Conway and Bonnie Kelley dropped off cards in Socastee.
We are grateful to Peggie Anderson, Polly Putorti, Mary Ellen Lynch, Mary Ellen Wyszynski, Linda Murphy, Jan Leonhard, Cecilia Kirkman, Eileen Foulger, Bonnie Kelley, Kevin Conway, Raylene Conway, Anne Reiter, and Larry Reiter.


The Theodosia Burr Chapter of the DAR donated more than 200 books of various reading levels to Palmetto Literacy Council for use in our reading program. The DAR, a national non-profit organization, is dedicated to historic preservation, education, and patriotism, and as part of its mission, DAR chapters support non-profit organizations like PLC. Our tutors now have a large library of books from which to choose for reading with their students. What a wonderful gift to receive!
Area Book Happenings
Local Author Talk: Kelly Capriotti Burton
Tuesday November 16 11:00am – 12:00pm
Surfside Beach Library, 410 Surfside Dr, Surfside Beach.

Shady Litwits Book Club
Thursday November 18 1:30pm – 2:30pm
Carolina Forest Library, 2250 Carolina Forest Blvd, Myrtle Beach. Shady Litwits is a book club run by patrons. While not a library-run book club, this group is always open to new members. Meets every 3rd Thursday of the month at 1:30 PM.

Talking About Books (TAB) Virtual Book Club
Thursday November 18 3:00pm – 4:00pm
Surfside Beach Library, 410 Surfside Dr, Surfside Beach. Get a chance to experience popular titles along with a virtual group discussion. Books are reserved for participants. Please contact Surfside Beach Library for further details and registration: 843-915-5280. This month's book The Absolutely True Diary of a Part-Time Indian by Sherman Alexie
Meet Catheryn Weitman
Our new Chair of the Board of Directors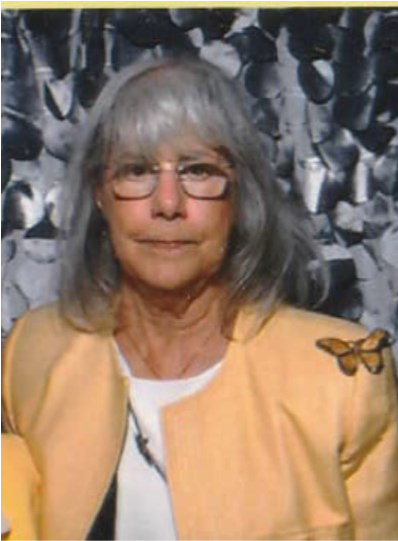 Palmetto Literacy Council is delighted to introduce its new Chair of the Board of Directors Catheryn J. Weitman, Ph.D., whose long career in higher education as well as her interests in such fields as early childhood education, make her well suited to serve in this position. Prior to her retirement last year, Dr. Weitman served as the Dean of the University College of Texas A&M International University. During her 34-year career, she has served on various boards at the national, state, and local levels, including the editorial board for the Southern Early Childhood Association. Dr. Weitman was also a founding board member of H.E.B.'s Excellence in Education Award program for Early Childhood Programs.

Dr. Weitman and her husband Robert Stockett moved to Myrtle Beach in July 2020—at the height of the pandemic—which was a particularly difficult time to settle into a new locale. Gradually, over the course of the past year, she has been able to consider various volunteer opportunities in the area. Dr. Weitman has been a volunteer for OLLI and The Change Maker Project, a program for high school students based in California. She was drawn to PLC, as its mission especially aligns with her recent involvement in a successful program in Texas that focuses on helping children achieve grade level.

Dr. Hodges, who will maintain her position as Executive Director of Palmetto Literacy Council, recruited Dr. Weitman for the position because of her experience as well as her ability and willingness to evaluate how the organization can best move forward. "We need to look at the organizational structure and decide what direction we want to move in," Dr. Weitman said. "Our most pressing need is for volunteer tutors," she added.

Dr. Weitman believes that her greatest strength as Chair will be to provide a strategic analysis of PLC's policies and to work with the Board to focus on new ways to recruit and fundraise. She envisions a greater connection to local businesses that will offer financial assistance and support for programming and events.
She would also like to generate greater awareness of PLC and improve the organization's visibility in the community. Dr. Weitman hopes that this effort will result in more robust attendance at future fundraising events, such as author luncheons, auctions, and golf tournaments.
Although Dr. Weitman is officially retired, she has not ruled out the idea of working part-time in the future and is currently enrolled in an online paralegal certificate program. As for recreational activities, she is learning to play pickleball and enjoys taking courses through OLLI. Dr. Weitman looks forward to working with the Board of Directors to strengthen PLC's mission to improve literacy in Horry County.
Authors in Celebration of Literacy
On October 16, 2021, Palmetto Literacy Council held its first Authors in Celebration of Literacy Event at the Carolina Forest Recreation Center in Myrtle Beach. Our guest speaker was Jonathan Haupt, Executive Director of the Pat Conroy Literary Center located in Beaufort, a non-profit whose mission is to cultivate a passionate and inclusive reading and writing community in honor of Pat Conroy. Conroy, who died in 2016, dedicated his life to spreading his love for literature and writing to future generations. Mr. Haupt gave an inspiring talk on the life and legacy of Pat Conroy and shared empowering stories about the importance of mentors. The event was sponsored by South Carolina Humanities. Several dedicated PLC volunteers helped to make this event a success: Patricia D'Ascoli, Ann Reiter, Sue Ann Whittick, and Dodi Hodges.
Download our monthly newsletter
You can download our monthly newsletter right here!
---
MISSION STATEMENT
To improve the literacy of youth and adults in our community by teaching/tutoring basic literacy skills for those who struggle with reading, writing and/or math.
BOARD OF DIRECTORS
CHAIR: Dodi Hodges: [email protected]
VICE CHAIR: Shawna Roessler [email protected]
TREASURER: Maria Denney [email protected]
SECRETARY: Preston McKever-Floyd [email protected]
MEMBERS AT LARGE:
FUNDRAISING CO-CHAIRS: Patricia D'Ascoli [email protected], Stephanie Southworth [email protected]
TRAINING COORDINATOR: Carla Taylor [email protected]
MAILING ADDRESS: 1229 38TH Avenue North, #130 Myrtle Beach, SC 29577
PHYSICAL ADDRESS: 1010 5th Avenue North Ext., Suite 101I Surfside Beach, SC 29575
FOR INFORMATION OR QUESTIONS:
OFFICE PHONE: 843-945-9278
OFFICE EMAIL: [email protected]
WEBSITE: www.palmettoliteracy.org