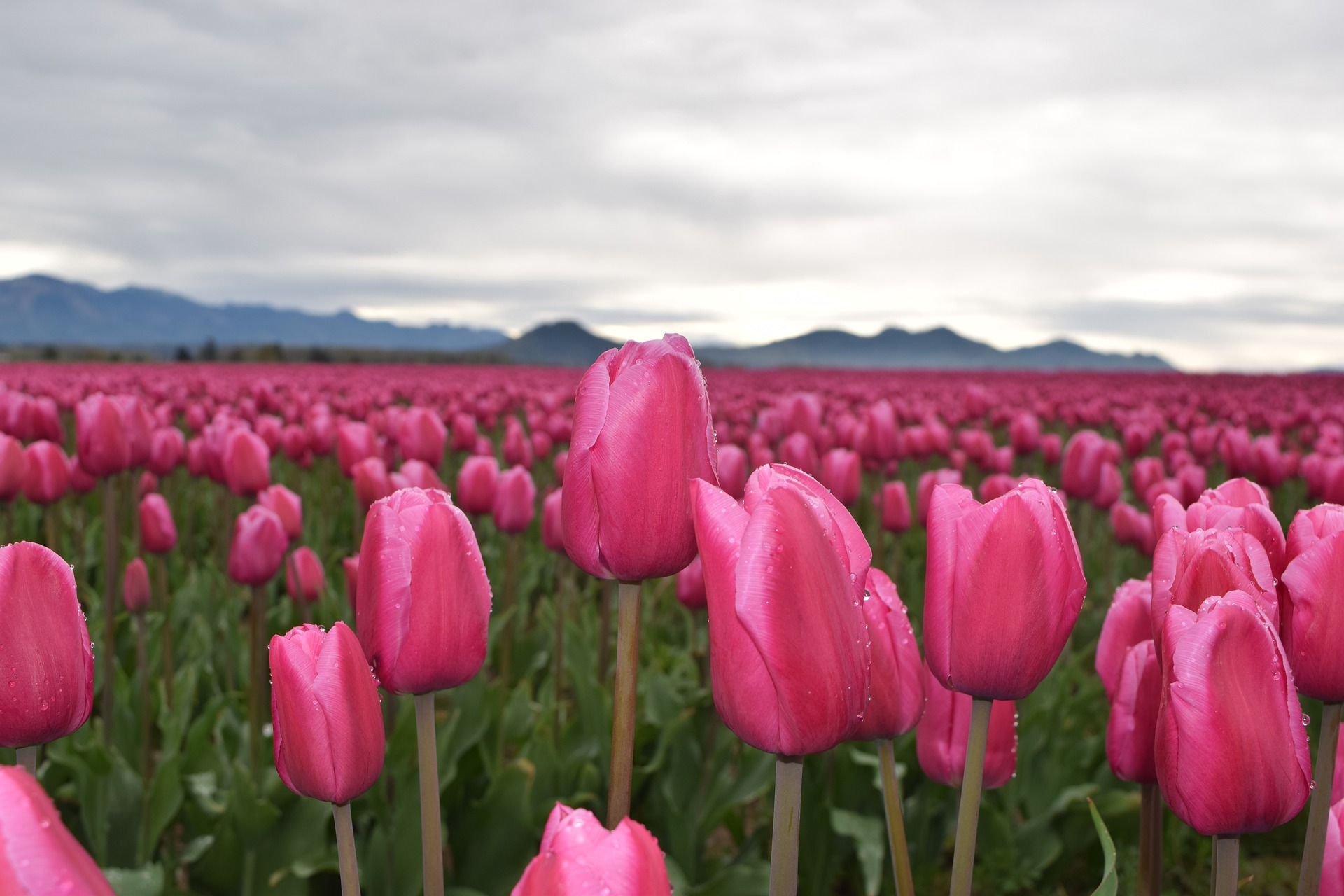 Enjoy a Happy Mother's Day
From the Director's Corner
Dear Friends,

What a beautiful month April was and we are hoping for an even more beautiful May. The flowers are popping everywhere! May has many days worth celebrating:

May 4 National Teacher Day – Thank you to all of the hardworking teachers.
May 6 National Nurses Day – after the past year, I think we need to take some time to thank nurses and other healthcare professionals.
May 9 – Happy Mothers Day!
May 31 – Memorial Day, we will honor the women and men who died for our country.

We continue to reach out to our community to let them know we are here. We need volunteers in Conway (2), Chapin (1), Socastee (2), North Myrtle Beach (1), and Carolina Forest (3). That's 9 students wanting to get tutored, three of those requested tutoring last week. So, if you know anyone who is willing to give one hour, twice a week, and we give them the materials they need, please send them our way.

Carla Taylor is giving the next Volunteer Orientation and Training on Tuesday, May 25, 2021 at 6:00 pm on Zoom.

I would like to introduce our first Volunteer Liaisons. Polly Putorti will be the Conway Library Volunteer Liaison and Linda Murphy will be our Socastee Library Volunteer Liaison. See their pictures, bios, and a description of their duties on page 3 of this newsletter.

Please wear your mask, stay healthy and safe!

Dodi Hodges, Ph.D.
Executive Director
How You Can Support PLC
Individual membership: $25/year (Pays for materials for one student)
Business membership: $50/year (Pays for materials for two students)

Your business card will be featured in the newsletter and on our website Donate through palmettoliteracycouncil.org
Volunteer News
Volunteers & Tutors
There are 36 active volunteers sharing their time and talent with Palmetto Literacy Council.
Students
26 students are paired with a tutor (22 children, 4 adults). There are 9 students on the waitlist.
Tutors
23 Active Tutors (3 are tutoring 2 students each) 14 Volunteers are waiting for Covid to subside – we will contact those folks to see if they are interested in coming back in June.

0 Volunteers waiting for a student pairing
Administrative
1 Volunteer Recruiting Adult Students
2 Volunteers helping with Grant-Writing
2 Volunteers helping with LACES (database to track students, tutors, and volunteers)
5 Volunteers on the Board of Directors
1 Volunteer on BOD and Executive Director
3 CCU Student Volunteers
2 Volunteer Liaisons
9 Volunteers willing to help at events when their expertise is needed.
Volunteer Social

Hey Volunteers! Now that you've been vaccinated and are able to gather in small outdoor gatherings, it's time to see if we can get a place to meet. Contact Dodi and let her know if you are interested in attending a volunteer social. [email protected]
Volunteer Orientation & Training

Carla Taylor, our Training Coordinator, will conduct our next Volunteer Orientation and Training on May 25, 2021 at 6:00 PM online through the Zoom application. If you have any questions or concerns, please contact Carla at 843-424-9552 or via email at [email protected]
Miller-Motte Resource Event
We are in need of volunteers to help out at the Miller-Motte College Resource Event on May 18th from 11AM-3PM. Contact Dodi and let her know if you are interested in helping out.
Libraries
Chapin Library is open and you can reserve a room. They take your temperature and name as you walk in.

Horry County Libraries are excited to see us coming in. The libraries are available in 1-hour increments. You must wear a mask, clean your hands, and wipe tables to help out. No rooms are available to reserve for now.

If a library needs rack cards, please let us know and we will provide you with some.
PLC Volunteer Liaisons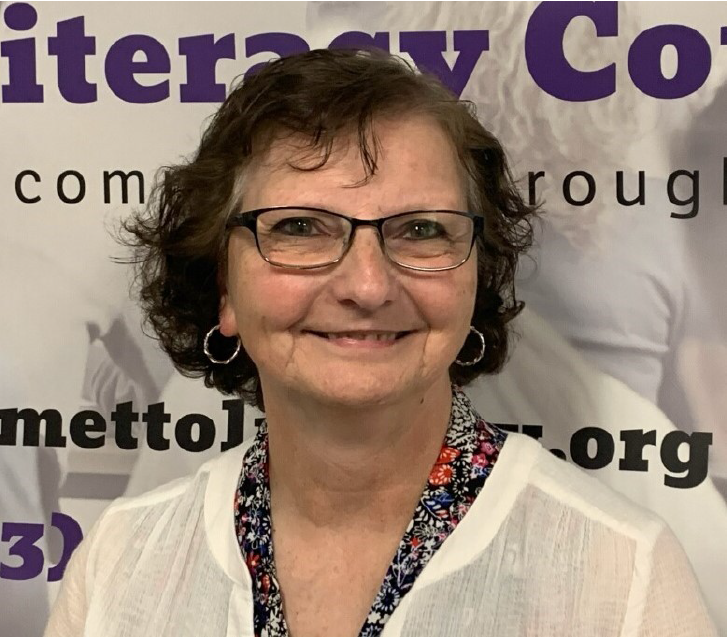 What is a Volunteer Liaison? Volunteer Liaisons are assigned once there are about 10 students being tutored at a particular library. They report to and meet with the Executive Director regularly.

Their duties include:
Check-in with the students (and parents) and our volunteers every couple of weeks to see if they need anything
Administer the short progress assessments every 3-4 months for the students in that library region
Check-in with the librarians to make sure we are doing our part and how we can help them
Make sure there are rack cards or flyers for the libraries
Report pre- and post-test scores to the Executive Director as well as the progress check assessments.
A Volunteer Liaison will be the first person to contact if there is a concern in their library region. Our Executive Director will continue to do the student screenings (that first introductory meeting where the student reads to her) and attend school meetings when invited.

Polly Putorti joined Palmetto Literacy Council as a tutor in January 2020. After teaching for 33 years in Fairfield, CT at the elementary level, she and her husband, retired to Conway in the summer of 2020. They have 2 daughters, one who lives in Longs, SC with her husband and their new baby. Her other daughter lives near Chicago, IL. Polly loves to read, travel, volunteer, and enjoys being with her family and friends. She is extremely excited about volunteering at Palmetto Literacy Council. Polly can be reached at: [email protected]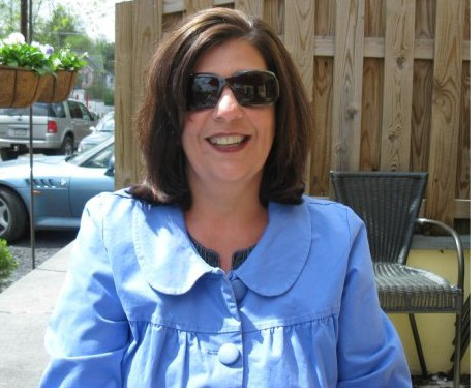 Linda Murphy recently retired from the education field after 15 years. Most recently she was an Education Coordinator for the Passaic County Technical Institute in New Jersey. In that position, she was responsible for preparing students for success upon graduation.

She and her husband Patrick spend seven months a year in Myrtle Beach and the holidays and summer months in New Jersey with family. Linda is a member of the Election Reform Committee of Grand Strand Action Together. She likes that she can have a positive impact on the community by volunteering for Palmetto Literacy Council. Linda can be reached at: [email protected]
PLC News
GRANT WRITING
Bobbie Lipman has been going solo on the grants and doing a great job! Grants are difficult to get and we are refining our search and projects. Dr. Miranda Brenneman-Brewer will be collaborating with Bobbie soon. We appreciate the work Bobbie has been putting into finding and applying for several grants. Hopefully, we will be the benefactors of all of that work!
LACES DATA
LACES is the database we use to keep track of tutor and student information and to compile monthly volunteer hours. Thank you to Cheryl Burns our LACES Czar and Marilyn Pollack our LACES data entry volunteer. This is such important information for us to track. Our Grant Writers really appreciate the reports in the LACES notebook.
ONLINE AUCTION FUNDRAISER
If you want to help out in the office, there are plenty of things to do! Dr. Stephanie Southworth is working on an online auction and items are being donated for the auction already! You may have read her email last week. The auction will be held in June (look for more information in an email). If you have items to donate, please drop them off at the office in Surfside Beach. Just let Dodi know when you plan to come in so she can make sure the office is open. For more information, you can contact Stephanie at [email protected].
NEIGHBOR 2 NEIGHBOR
We are working with Neighbor2Neighbor (N2N). They are a great organization looking for people to give rides to those who need someone to take them to the doctor's office or to pick up items.

Thank you to Mary Ellen Lynch for connecting PLC with this organization. Jason at N2N is already working on recruiting volunteers for us as well.
The Logophile* by Preston McKeever-Floyd
"O, Sunlight! The most precious gold to be found on Earth" – Roman Payne

The sun provided a breath-taking lightshow in the Eastern sky over the Waccamaw River in Conway, South Carolina this morning. The word that best captures this solar display is effulgence.

Effulgence is a noun meaning to emit light. Radiance, radiancy, refulgence and shine are some of its synonyms. Effulgence first appears in Milton's writing in the 1660s derived from the Late Latin effulgere "to shine out, gleam forth." While this is the denotation, the connotation suggests something more phenomenal, an exceptional, striking radiance.

The radiance that effulgence implies is amply expressed in this sentence: Just ask Meghan Markle, the Duchess of Sussex who took her lit-from-within skin to the next level yesterday with an ample swirl of roseate blush applied to transform her pregnancy glow into a full-on display of effulgence.— Calin Van Paris, Vogue, "Meghan Markle Plays Up Her Pregnancy Glow With This Easy Makeup Trick," 30 Oct. 2018
A Writer & A Bibliophile – Patricia F. D'Ascoli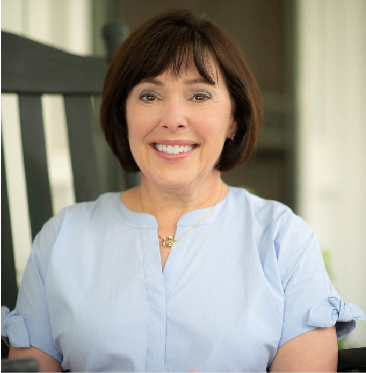 On April 24, Palmetto Literacy Council had the pleasure of hosting our third Virtual Author Panel featuring South Carolina author Susan Beckham Zurenda and local bookstore owner Vicki Baty. Susan and Vicki engaged in a lively and enlightening discussion about their favorite books, and Susan shared a bit about her writing. Susan's debut novel Bells for Eli was selected as a Foreword Indie Book Award finalist (winner to be chosen in June 2021) and a Winter 2020 Okra Pick by the Southern Independent Booksellers Alliance. Bells for Eli has also been nominated for a 2021 Pushcart Prize. Susan revealed how personal experiences informed her writing of the novel and said that readers have compared Bells for Eli to Harper Lee's classic novel To Kill a Mockingbird. Here is a brief write up from Susan's website about her moving and beautiful novel:
Bells for Eli is a tender and engaging Coming of Age story in which fate takes with one hand and gives with the other in a time and place of social constraints. It is a world where family secrets must stay hidden, present and past. The novel explores the power of culture, family, friends, bullies, scars, and lovers on two cousins devoted to each other. Though cruelty and pain threaten to dominate, determination, otherworldliness, and most powerfully love, hope, and connectedness combine to enact their mysterious forces.
Vicki, who is a co-owner of Bookends used book store in North Myrtle Beach, is a big fan of gritty Southern fiction like Bells for Eli. As a voracious reader, she was interested in learning about Susan's favorite authors and books. Susan's book recommendations included: Marley by Jon Clinch, Educated by Tara Westover, The Last Train to London by Meg Waite Clayton, The Yellow Bird Sings by Jennifer Rossner, Olive Again by Elizabeth Strout, Sing Unburied Sing by Jesmyn Ward and The Silver Linings Playbook by Matthew Quick. Some of Susan's favorite authors are: Anne Tyler, Richard Russo, Ernest Gaines, Marilynne Robinson, Jill McCorkle, Lee Smith, Tracy Chevalier and Wally Lamb. Plenty for interested bibliophiles to choose from.

What's next for Susan? She is currently working on her second novel titled The Girl from the Red Rose Motel, which draws on her many years of experience as an English teacher. She also has several book talks planned—some of these are virtual (check out her website www.susanzurenda.com).

And how about Vicki? She is planning several author events at Bookends. On May 8 author T.I. Lowe was at Bookends promoting her new novel, Under the Magnolias—look for a book review on our blog. Vicki also facilitates the Myrtle Beach Book Club (now via Zoom but hopefully in person soon) and she writes a book blog (beachwalkbooktalks.com) where she posts weekly on all things books. There are lots of great reading recommendations on the blog.

You can view the recorded discussion of the Author Panel on our website palmettoliteracy.org. Make sure to catch our next Author Panel in July. Date and time will be announced in our June newsletter.
Download our monthly newsletter
You can download our monthly newsletter right here!
---
MISSION STATEMENT
To improve the literacy of youth and adults in our community by teaching/tutoring basic literacy skills for those who struggle with reading, writing and/or math.
BOARD OF DIRECTORS
CHAIR: Dodi Hodges: [email protected]
VICE CHAIR: Shawna Roessler [email protected]
TREASURER: Maria Denney [email protected]
SECRETARY: Preston McKever-Floyd [email protected]
MEMBERS AT LARGE:
FUNDRAISING CO-CHAIRS: Patricia D'Ascoli [email protected], Stephanie Southworth [email protected]
TRAINING COORDINATOR: Carla Taylor [email protected]
MAILING ADDRESS: 1229 38TH Avenue North, #130 Myrtle Beach, SC 29577
PHYSICAL ADDRESS: 1010 5th Avenue North Ext., Suite 101I Surfside Beach, SC 29575
FOR INFORMATION OR QUESTIONS:
OFFICE PHONE: 843-945-9278
OFFICE EMAIL: [email protected]
WEBSITE: www.palmettoliteracy.org