Welcome! We know it has been a couple of months since we had a newsletter. We have lots going on and we are growing! We can't wait to share with you and have you join us in celebrating all the new and exciting changes going on here at Palmetto Literacy Council!
We're looking forward to seeing all of you at our annual Golf Scramble! If you don't golf, come help and meet the golfers. They are a great group of people and lots of fun!
If you are a stakeholder or just interested in literacy in Horry County, count us in! We are changing the lives of our students. Our volunteers are topnotch! It amazes me how much they do and achieve for our students. Thank you to all of the volunteers that are TUTORING and putting things together so we can keep our mission going! You are the best and we see it every day! Thank you.
Stay safe and healthy!
Dodi

3rd Annual Golf Scramble
SATURDAY, JUNE 24, 2023, 8:30 SHOTGUN START
We have a sponsor for the event! We want to thank Frank Garrick for his generosity and support.
We are having our 3rd Annual Golf Scramble on Saturday, June 24 at Burning Ridge Golf Club. We're looking for golfers! Teams are registering and we are filling up! You don't want to miss out on this! Check out the flyer attached!
Breakfast, lunch, raffles, 50/50, 1st, 2nd and 3rd place teams, longest drive, closest to the pin and so much more! Check out our website for more information and to register to golf, sponsor a hole, or other sponsorship opportunities.
Also, if you are interested in helping with the golf tournament, please contact Robert Stockett ([email protected]), Golf Tournament Chair.

2nd Annual Best Book Bazaar
September 29 and September 30, 2023
Let's celebrate National Literacy Month together. Our Best Book Bazaar is coming back! Over 6,000 books offered for sale – CHEAP! Local authors will be set up to offer their books for sale and autograph.

Location: Horry County Schools Adult Education Center, 3301 Oak St., Myrtle Beach. Here's a Google Map.

Friday, September 29, 2023
at 6:00 to 9:00 PM: Family Fun Night! Tickets are available for purchase to attend this event where you will get first crack at the books for sale. Minor children with an adult will be free. We are having a Young Author's Contest called "PEN WARRIORS." Students are encouraged to write a book and submit it for possibly winning a prize for one of the top 3 books entered by categories: Kindergarten – Grade 2, Grades 3-5, and Grades 6-8. The Coastal Carolina University English Honor Society will be judging the entries. Watch this space for more information, then check out our website.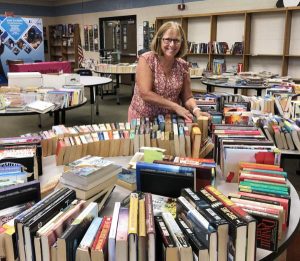 Saturday, September 30, 2023
at 9:00 AM to 3:00 PM:
This day of the event is FREE and OPEN TO THE PUBLIC. There will be 1,000's of books for sale – CHEAP! The Blood Connection will have a blood drive in their mobile unit on Saturday, too.

If you would like to help with this year's event, please contact Polly Purtorti ([email protected]) or Dodi Hodges ([email protected]).
Socastee Library Volunteer Fair
Monday, June 26 @ 10:00 AM – 4:00 PM

North Myrtle Beach Library Volunteer Fair
Wednesday, July 26 @ 10:00 AM – 3:00 PM

Tutor Talk for PLC Tutors and Volunteer Liaisons
Friday June 16, 10 AM at the office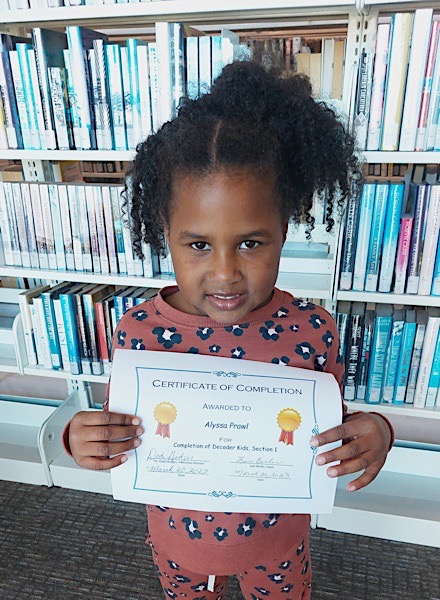 From The Palmetto Literacy Council HQ
Volunteer Liaisons
I'm looking for a couple of people who want to work together to be the Volunteer Liaisons for Socastee and one person who would like to be the Volunteer Liaison for North Myrtle Beach/Little River. Please contact Dodi ([email protected]) if you are interested.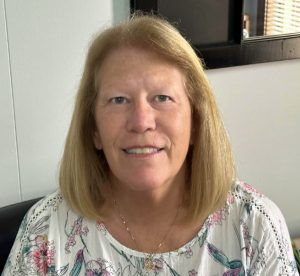 Administrative Assistant
Welcome Joanne Cherry to our team! Joanne is officially our only paid employee. She will assist Dodi with Administrative duties. She started on May 17 and has already proven what a great asset she is to the team! 
The office will now be open Monday through Friday, 9 am to 1 pm. Please feel free to stop in and say hello! She's sharp and already has a handle on how things work!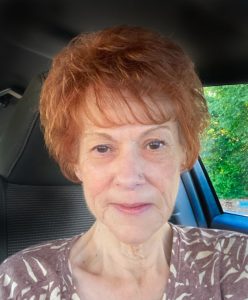 Board Secretary
We are happy to announce that Kim Reischling has joined our Board as Secretary. Kim worked at the Fort Polk, Louisiana, Public Affairs Office for 23 years where she did a variety of writing for press releases, regional newspapers, and command speeches. In July 2022 she retired and relocated to Murrells Inlet.  She enjoys spending time with her four grandchildren, reading and writing.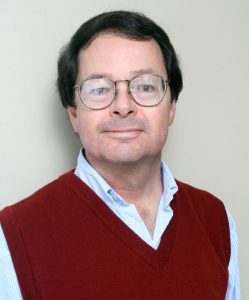 Newsletter Editor
Patricia, our talented Newsletter Editor and champion has resigned as the Newsletter Editor and from the Board of Directors. Let's all wish Patricia D'Ascoli the best! She has edited the Palmetto Literacy Newsletter for three years and done a fabulous job!
Let's welcome our NEW Newsletter Editor, Bill Woodward! Bill is a photographer, and is retired from a local company that produced golf and tourism magazines, websites, and a cable-access golf TV channel. We are so excited to have him join the team! You'll see Bill with camera in hand at the June 24 Golf Scramble!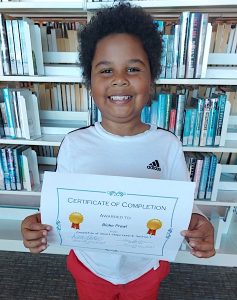 In May, I had the opportunity to complete a formative assessment on several of our students in the Socastee Library. They came to the office on a Saturday to be tested. It is a quick test, DIBELS, and for the math students, they did a few math problems for me. 

I was surprised by how much so many of them had grown. I was surprised by the fact that they all remembered me and gave me wonderful, loving hugs! These were cherished.
My next surprise was the amount of growth each of the students demonstrated in their reading, writing, and math. What a beautiful thing to see. Our tutors are doing an amazing job of teaching these children. They were more confident in their skills too!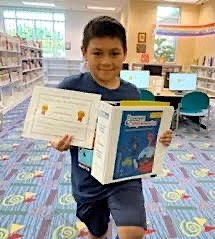 After a test I gave to one of the children, his grandmother who had accompanied him wanted to talk to me about our organization. She said she was grateful that there was a Palmetto Literacy Council. Her grandson was doing so much better in school too. Honestly, that was great to hear. 

This grandmother went on to say, "You know I sit in the library and watch what is going on. You have a lot of students being tutored at this library. Every one of your tutors come out to greet their student and they do it with such kindness and they are so sweet. Then, I get to listen to them tutor. They are so positive and kind. Thank you to all of your tutors." I asked her if I could share this story.
I want to thank all of you tutoring. I hear stories like this often and in every library where you are tutoring. The librarians appreciate you as well. Thank you.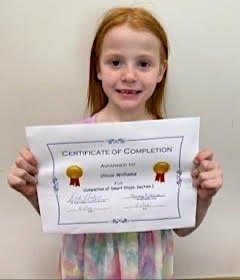 To our tutors — you are doing the work. You are building strong, mentoring relationships with your students, helping them to feel more confident and skilled. I have no words to express how grateful I feel about you. Our students are learning because of you. 

To our students and their families, thank you for bringing your students or showing up for tutoring (adults) on a regular basis. Your dedication to learning, reading every day for 20 minutes or studying your math facts, is changing your life in ways you may not recognize yet. Thank you for showing up, for doing your best, and for trying. You are learning and it is not easy for anyone. Rock on!
From The Palmetto Literacy Council HQ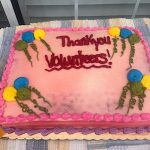 On Sunday, May 23, 2023, Catheryn Weitman and Robert Stockett opened their home to all of our volunteers to thank them for all that they do. There was quite a gathering, lots of fun, and conversation! Thanks to Catheryn and Robert! Thank you to everyone who volunteers and has given their time and energy to our community to improve the literacy rates in Horry County! We are working together to build a strong community through literacy.